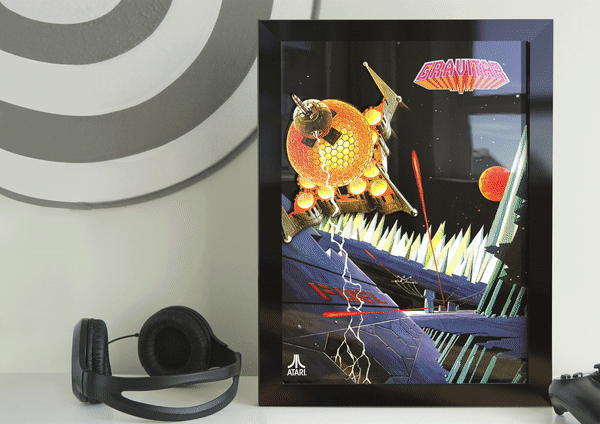 🍁 September Surprises at Thumbs Up! 🎮🎁🌌🛍️ - Unveiling Gaming Wonders and Galactic Gifts!
Hello, fabulous friends! 🌟 September has been a month of dazzling discoveries and joyful journeys at Thumbs Up!, and we are bubbling with excitement to share all the delightful deets with you! So, let's jump into a realm of enchantment, playful games, and gifts that are simply out of this world! 🌌
ATARI Partnership: Unlocking Retro Magic! 🎮
Hold on to your hats, because we've joined forces with the iconic ATARI! 🌈 Starting in 2024, we'll be unveiling a treasure trove of exclusive ATARI goodies that are bound to make your hearts race! It's time to relive the golden days of gaming with a twist of Thumbs Up! charm! 🕹️
New Treasures: Stormtrooper and NASA Marvels! 🌌🎁
Ring in the festive cheer with our newly launched Original Stormtrooper and NASA marvels! 🌟 These gifts are your passport to a universe of wonders and iconic escapades! Get ready to sprinkle some Thumbs Up! magic on your Christmas 2023 and make it a celebration to remember! 🎄
Website Makeover: Explore with Joy! 🌐
We've sprinkled some pixie dust on our website, www.thumbsup.com, and it's now brimming with joy, colors, and easy breezy navigation! 🌈 Dive into our wonderland and explore the myriad of playful and enchanting treasures waiting just for you! 🌟
Conclusion:
September has been a rollercoaster of joy, unveiling retro gaming gems, galactic gifts, and a world full of wonders at Thumbs Up! 🎉 Our magical journey with ATARI and the arrival of festive treasures are here to spread joy, laughter, and a whole lot of Thumbs Up! sparkle! And, our revamped website is your gateway to a universe of delights!
We are on cloud nine thinking about all the magical moments ahead and can't wait to spread more joy and surprises your way! Keep your spirits high and eyes wide open for more Thumbs Up! enchantments, and let's create a world filled with more smiles, sparkles, and splendid times! 🌟